Let's wrap up the holidays and ring in the new year as we celebrate our club accomplishments.
Merry Christmas, and Happy New Year!
It's hard to believe that Christmas is just around the corner. I have so much shopping to do! I'm not sure how I will get everything done, but I say that every year and magically everything does get done and I still have time left over to enjoy family and friends.
December 5 will be AAMOM's annual Christmas party. In an effort to add some holiday cheer to our party we have decided to have our party at Marcia's house. More information is included in the newsletter. Please come and enjoy the company, a movie and great food. Read the rest of this entry »
Time to focus on family and holiday celebrations.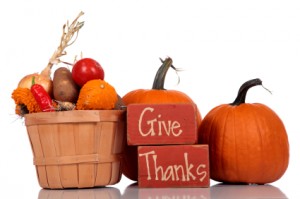 Happy Thanksgiving!
It feels good to be in November. It means that the beginning of school and all of the excitement that brings is behind me. For the next two months, I can
focus on family and holiday celebrations.
October, November and December are busy months for our club as well. In October a fun group of MOMs went to the pumpkin patch and from what I hear had a great time. Read the rest of this entry »
October is a busy – and very fun – month for the Amarillo Area Mothers of Multiples!
Fraternal or identical…it's a twin thing. It was pure joy watching my boys throughout the festivities of Jaron's wedding. Almost from the moment Jason walked off the plane until Jaron left on his honeymoon, they had to know where each other was at all times, even putting me in the middle of their sarcastic exchanges, something they have done since they were small.
I think Jason even shed a tear; however he claimed it was the lights. It was a special weekend, indeed.
On to October! AAMOM will have a busy month. We will have our Fall festival October 19 at South Georgia Park. We have decided not to make it a community event, but if you have invited guests or plan to, they will be more than welcome. We'll start planning a community event for the spring in the near future. On October 26, we will have a Pampered Chef party as one of our fundraisers. Marcia will have more information for us at the meeting. Be thinking of who you would like to invite to this fun event! Sometime in this month we'd like to get a group together to go to Maxwell's Pumpkin Farm, so bring your calendars to the meeting because October is going to be busy!!
This time of year causes us to reflect on life and be thankful for our blessings.
I've started and stopped this article what seems like a million times, I've even deleted what I wrote a few more times. This time, I will finish it no matter what. I don't know why it's been so difficult. It's a new year of sorts, at least for teachers and students. I guess I wanted to be inspirational and encouraging. I consider my monthly article as my blog! I'm sure you wish I wouldn't.
So, what to write? I thought about writing about twins or education OR twins and education, but came up with nothing! It's been a tough, yet at the same time, a joyful month. I guess you could call it bittersweet.
Happy August and back-to-school month!
It's always a little bittersweet when we reach this point of the summer. I'm excited for a new school year to begin, but sad to see the fun sunny summer days end. I hope each of you is ready for the "new year."
Speaking of a new year, July is AAMOM's important board business meeting as we plan our fiscal year. It isn't always the most exciting meeting, but this year I think it went amazingly well. Membership is down right now, which means reaching our projected budget is a little tougher. We've also seen a decline in those participating in fundraisers. I wish I could say we were able to figure out a way to avoid any fundraisers, but no matter what we cut, there will still be a need to raise some money this coming year. I am proud to report we were able to cut more than 10 percent from the current budget, which is actually equivalent to one of our smaller fundraisers!
As we welcome July, I challenge each of you to befriend a new mom of multiples and invite her to join AAMOM.
As I sit here trying to decide what to write, I'm feeling a bit nostalgic and remembering the "olden days," as Kentra likes to call them.
AAMOM has always had a strong core membership that varies a bit from year to year, depending on moves, age of our twins or the other commitments in our lives.
But, when I think about growing our membership, we seem to be stagnant. I ask myself, "Why?" You know multiples are being born, maybe not every day, but regularly in the Texas Panhandle, and we aren't reaching them.
Summer is here!
We have so much planned for AAMOM this summer. You will find in this newsletter the schedule for our Lunch Bunch Group. Please plan to attend as many of these fun events as you can. You will get to know the other moms, and your
kids will have some great social time! We are also planning a garage sale for June 22, so start going through your junk! (I mean, "precious treasures.") There is additional information in the newsletter about how the garage sale will work.
Amarillo proudly looks forward to hosting the Texas Mothers of Multiples annual convention in 2015.
We're back from TMOM Convention with exciting news. Shelli, Kentra, Jody and I enjoyed a great time, thanks to host club Plano MOMs. It is always nice to just get away from the daily routine for a little while, but it was also nice to meet new people who all had at least one thing in common: multiples.
I hope you will start planning now to attend TMOM Convention next year: April 3-6, 2014.
Is it Spring yet?
I am so confused by the weather, but I know I am really ready more for summer than for spring! I love summer…I've always loved it. I can remember as a child being so excited to wake up in the morning, put on my favorite pair of shorts, a
tank top and my flip flops, and then I was off for the day! My friends and I would ride our bikes for hours, swim in the stock tank and lay in the soft green grass watching the clouds and dreaming. There didn't seem to be a care in the world.
Amarillo twins get together to create a rock video to help us win the 2015 Texas Moms of Multiples Convention bid.
Each year, the Texas Mothers of Multiples Convention is held in a different Texas city. We're proud to say that we've had representatives from AAMOM at almost all of the TMOM conventions for the past couple decades. In fact, four of us are heading to Plano April 18-21 for the 2012-13 convention.
Amarillo takes its turn to host convention about every 10 years.
In 2015, our time has come… at least we hope!
Under the leadership of AAMOM President Shelli Jones, we are putting together our bid to host the 2015 Convention in Amarillo. Our theme: Still Rockin' and Rollin!
Shelli has coordinated the production of an awesome rock video, which includes many of our twins in action. We'll be excited to present the video in Plano later this month.
Wish us luck! Twins rock!
A warm welcome to the six ladies who will lead our club for the next year.
During our April installation ceremony, we introduced your new AAMOM board. These six ladies have promised to lead and go the extra mile for our club this year.
Congratulations to the following board members!
Our installation ceremony was flower themed. Each member received a monogrammed flower pot with a flower that symbolizes her position on the board.
Congratulations to our outstanding Mother of the Year, Taira Hanna!
Each year, AAMOM presents the Mother of the Year award to one deserving member who has gone above and beyond. This year, AAMOM was proud to present the award to Taira Hanna.
Throughout the year, Taira has stepped up in numerous ways. She served as secretary on the board; organized our Easter celebration and numerous other club activities; and she donated her time and resources to spearhead a major fundraising endeavor with her Scentsy products. She has done all this while coping with several family illnesses and struggles. Taira's strength, commitment and faith in God are an inspiration to us all!
Club members, we encourage you to support Taira and her Scentsy consulting business!
Taira, we appreciate you and we thank you for being an integral member of our club!