Time to focus on family and holiday celebrations.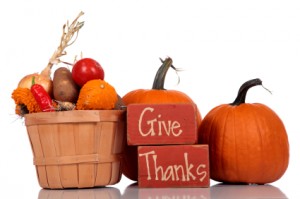 Happy Thanksgiving!
It feels good to be in November. It means that the beginning of school and all of the excitement that brings is behind me. For the next two months, I can
focus on family and holiday celebrations.
October, November and December are busy months for our club as well. In October a fun group of MOMs went to the pumpkin patch and from what I hear had a great time.
We also had a very successful Pampered Chef party at Marcia's house. In November we will have our monthly meeting along with a Scentsy fundraiser and a picture fundraiser.
In December, we will have our usual club Christmas party, but the board has discussed changing it up a bit. Come to the November meeting to hear our ideas and give us your input as well.
Your Pampered Chef orders are due November 7, which is our November meeting night. Isn't that convenient? Once that is wrapped up, Taira Hanna will hand out our Scentsy fundraiser information. The fundraiser will end November 21st which is our November board meeting. Coincidence? By setting this date as the order date, our merchandise should be in by our December meeting. Terri will also have the picture schedule for the available spots. We do have a location for the pictures. Thank you, Claudia. I will have a sign-up sheet for work times. We really need everyone to consider working a two hour shift as this is a CLUB fundraiser. However you are able to help with the fundraisers, are greatly appreciated. I know these are all very close together, but the goal is that we reach our budget needs by Christmas and we can enjoy the rest of the year.
Don't forget, the board has chosen "A Time to Share" as our organization that we would like to help during the holiday season. AAMOM will make a designated donation, but we would like to extend the opportunity that would allow you to make a personal donation as well. Kentra will collect money at the November and December meetings. She will also give you more information about how "A Time to Share" benefits our community.
I'm looking forward to seeing all of you! It's been a while.
Shelli Jones
AAMOM President