It's the final countdown to TMOM Convention April 16-19 right here in Amarillo, and we're ready!
It's hard to believe that, this month, the event we have been planning for two years will be in full swing! Amarillo MOMs along with MOMs from all over the state of Texas will be rocking and rolling at TMOM Convention April 16-19 right here in our great city of Amarillo. Most of the April meeting will be dedicated to stuffing goodie bags and any other convention stuff I can think up before then. Please come prepared to work and visit!! We have a new mom and an expectant mom coming, and I'm sure they both will have tons of questions.
TMOM Convention is about a month away, and we're finalizing every detail.
It's show time! In less than two months, we will be hosting mothers of multiples from all over Texas April 16-19 at the 2015 TMOM Convention. It will be a fun and exciting weekend. I hope each of you is planning to attend all or at least part of this event. There are also plenty of opportunities for you to sign up and help with the different events. I will have the sign-up sheet at the March and April meetings.
Please remember that, while we are hosting the event, you will still need to pay the registration fee and for the events you plan to attend. If you need me to resend the second call letter to you, let me know. AAMOM will provide you a convention T-shirt if you are planning to be at convention. If you weren't at the February meeting, please contact Terri and let her know your size. This T-shirt is separate from the rock band shirt that you will need for the Thursday night event. (It's not required, but it is part of the theme.) Read the rest of this entry »
Here are some of the main events you can look forward to during 2015 TMOM Convention April 16-19 in Amarillo.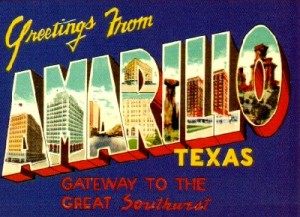 We can't wait for hundreds of moms of multiples to convene on our great city of Amarillo April 16-19 for another amazing TMOM Convention. This year's theme is #TMOMRocks!
Get the full schedule here, and take note of these highlights:
Thursday: Kick off with a Party Like it's 1999. A live DJ to the best ROCK music from the 50's to today. Wear your favorite rock T-shirt! Photo opportunities, plenty of food, tattoos, rock trivia and time to catch up with other rock stars.
Friday: Cruise down Route 66 for shopping and tour of the Nat. Pre-convention meeting, first timers workshop and share shops. We'll head to Palo Duro Canyon for dinner, ziplining and music by the Otwell Twins. Read the rest of this entry »
As summer ends, major planning for TMOM Convention begins.
This morning as I drive up to my campus, I see lots of excited students with backpacks that are way too big, many smiling teachers and mommies and daddies with cameras and tears in their eyes. (I'm not sure if they were tears of joy that summer was finally over or if it was that bittersweet joy of sending their child to school for the first time.) I know many of you sent your "babies" off to school as well, some with joy and excitement others with trepidation and worry. I have been going to school for most of my life…too many years to count, and I never get tired of trolling the isles for school supplies and the first day jitters with my sparkling new shoes and clothes! The excitement has changed from, "I wonder who my teacher is," to "I wonder what students I will get to work with this year!" Still, the excitement lingers. I hope all of you had a great start to the school year!
Big plans are in the works for TMOM Convention 2015 – April 16-19 – in Amarillo.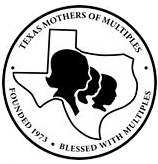 Many of you have been to at least one state convention, but there are several of you who are new or you haven't had the chance to attend a Texas Mothers of Multiples Convention. This year is exciting because Amarillo Area Mothers of Multiples members have the opportunity to attend convention and work at convention.
Amarillo Area Mothers of Multiples is a founding member of Texas Mothers of Multiples, and we're thrilled to host our fourth TMOM Convention – the 42nd annual event.
A little bit about TMOM and Convention:
As we wrap up summer and send our kiddos back to school, let's celebrate with a splash!
Greetings, My Friends!
It's been a busy summer! We've worked on TMOM 2015 Convention in Amarillo; Marcia survived the twins panel; we had a patio party and a girls night out. We've also completed our first fundraiser for this fiscal year…a garage sale. The grand finale for the summer will be the pool party at Audrey's. It has been fun getting to know each of you a little better.
At our board meeting in August, we will discuss fall activities and programs. If there is something you would like to do or a speaker you're interested in, please let Marcia or me know so we can get it on the agenda. It is important to me and the Read the rest of this entry »
Join us April 12 for a great afternoon of Easter fun for the whole family!
AAMOM is thrilled to host another Easter party for your whole family and any family you know with twins! Join us from 3 to 5 p.m., April 12, 2014, at South Georgia Elementary for an Easter egg hunt, a visit from the Easter Bunny, games, snacks and a great time!
Club members, please bring a snack to share with the group!
We will have a short AAMOM meeting during the party so the club can stay caught up on business and discuss our members' trip to TMOM Convention in Tyler, Texas.
Please invite any moms of multiples and their families that you know.
There will be no meeting the first Thursday of April, but we will see you soon at our Easter party.
Happy April!
It's spring already? I really don't know where the time goes. I hope all of you are well and haven't blown away in this crazy wind.
First and foremost…NO MEETING on the usual first Thursday of April. Five of our members will be headed to TMOM Convention and it's not that we think you couldn't meet without us, we just didn't want to miss out on any fun you might have!
Spend a fun evening with your family and be watching for convention posts on the AAMOM Facebook page.
We have much to look forward to as a club in the coming months.
Greetings!
I just love spring time and all the fun things I get to do just because 23 years ago I had twins! Twenty of those years I've packed up and headed out on a Texas road trip with some of my best friends. As if that wasn't enough, when we reached our destination I got to party all weekend with even more great friends. This spring is no different, as five of us head out to the Texas Mothers of Multiples annual convention. Just so you know… What happens at convention, gets posted on Facebook!
Take your membership to the next level! February is the month where we encourage our members to fill out and submit an officer volunteer form.
I've been trying to think of something funny or creative to write about, but it's the time of year where my funny bone is broken and my creativity is zapped.
I'm buried with meetings, testing, basketball, volunteering, exercising and trying to eat healthy even when I don't want to. I survived the flu, an upper respiratory infection and my first official lockdown at school. We drill and drill at school to be prepared for an emergency, but when the announcement comes on and the person says, "Teachers this is not a drill, please secure your students and classroom," I have to admit the adrenalin starts to flow. I'm so proud of my elementary school and the professional and loving staff I get to work with every day. We also have an awesome principal and counselor who did an amazing job calming lots of little peoples' fears. As parents, we sometimes forget how dedicated our children's teachers are not only their education, but to their well-being and safety. Rest assured moms, in the face of danger, your child's teacher is as strong and tough as a Marine fighting on the front lines.
On to AAMOM business… February is the month where you will be asked to fill out an AAMOM officer volunteer form. Please be thinking about where you would like to be of service to AAMOM. I am asking those of you with Read the rest of this entry »