In November especially, we're thankful for all the moms of multiples who've helped us along the way.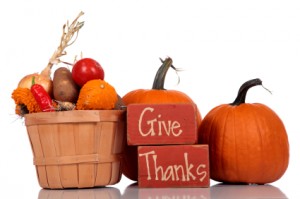 Kallison came home last week with a cute little story I would like to share with you. A little boy asked her how long she went to school to be a teacher. She explained she wasn't a teacher, just a teaching assistant. He inquired further as to how much college that position required. She explained she graduated from college with a different degree and this was a job to earn some money while she figured out what kind of a career she wanted. She continued to explain she hadn't figured out exactly what she wanted to be when she grew up.
The little boy said, "Oh, I see. This is like your training wheels."
Out of the mouths of babes, the perfect explanation.
It made me think about our little group of mothers. When we become new moms, we have no idea what to do. Then we have school-aged kids, which present a different set of needs, then teenagers (Do I need to say more?), and then young adults. Hopefully, AAMOM offers all of us a set of training wheels as we face all the different challenges of motherhood. It is so wonderful to have another person who has been there and done that, to offer us advice and support.
A big "Thank You" to all of you who have provided me training wheels through the years.
The holidays are right around the corner. AAMOM tries to collect money and make a donation each year to a charitable organization. In the past, we have volunteered at Eveline Rivers, adopted needy families with multiples, provided meals at The Ronald McDonald House, and donated to A Time To Share, which provides Christmas for the elderly. We are going to discuss various charities or needs in our community at the November 1 meeting. If you have a charity near and dear to your heart, please come prepared to tell us about it at the meeting. We will make our choice in November to give everyone time to save a little extra or donate early to spread your holiday spending out. Because we have all been greatly blessed, it will be nice to share our blessings with others in need.
Remember, we are starting a TMOM Convention fundraiser at the November meeting. Taira will have all the information we need for this Scentsy fundraiser. All the profits you earn will go into your personal convention account for use at a TMOM Convention. This is an excellent way to save some money to help pay for convention in Plano this year or for a future trip.
I am looking forward to seeing everyone at the meeting.
Kentra Pope
AAMOM President